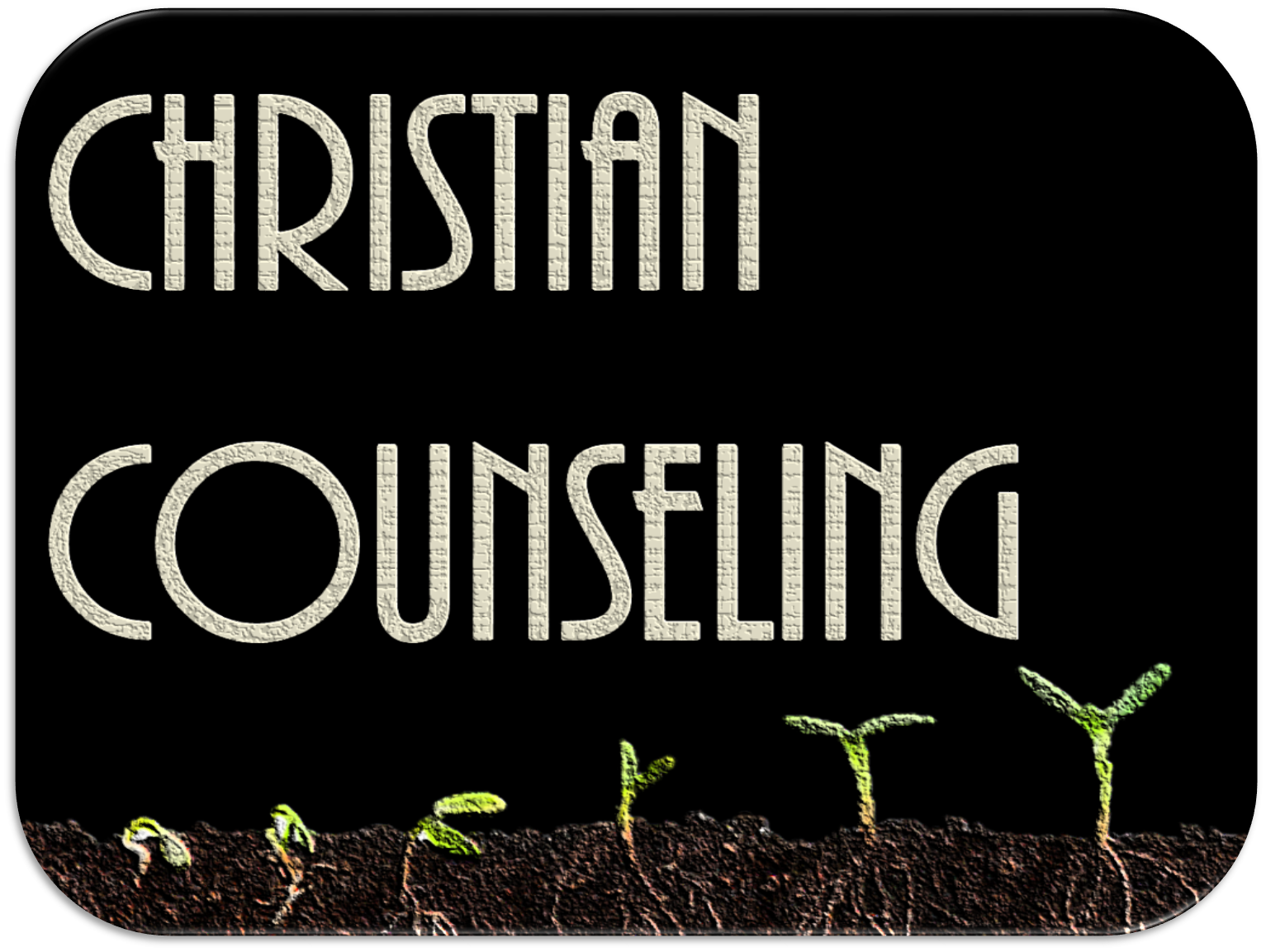 When God uses us to help bring transformational change in the lives of one another, this brings a tremendous source of fulfillment into our lives. Biblical counseling is a basic way to bear one another's burdens through emotional support and instruction.
Counseling Articles
Integrating Professional and Pastoral Counseling How does professional counseling relate to pastoral counseling? This article offers a synthesis of these differing fields of study.
Change Model of Counseling This model for Christian counseling addresses (1) wrong behaviors, (2) false beliefs, (3) true beliefs, and (4) right actions.
Listening One of the most important aspect of counseling is learning to listen.
Love Therapy Developed by Dr. Ralph Ankenman, Love Therapy focuses our efforts in counseling to "victorious love output."
Counseling Emotions
Anger Anger devastates relationships and disqualifies Christian leaders in a unique way. While other sin issues slowly erode relationships, anger shatters them quickly. A number of principles can help to us keep our anger under control.
Anxious for Nothing Anxiety cripples many people today. According to the ADAA, 18% of Americans suffer from anxiety, and many of these people are Christians. Those caught in the grip of anxiety often cannot experience the abundant life that God has for them (Jn. 10:10), missing out on the joy of the Lord. This article explains the causes and strategies for battling anxiety from a Christian perspective.
Is Anxiety Biological? Does anxiety have biological, genetic, or physical causes? We believe so. In this article, we explain the influence of exercise, sleep, diet, relaxation, and medication on anxiety, appealing to recently research by psychologists and psychiatrists.
Anxiety and Depression Bibliography This contains a list of other counseling and psychological books that are helpful in working through this subject. Some are broad to the subject of Christian counseling in general. Others are more specific to this individual subject.
Depression Many people suffer from depression. How can we battle depression?
Grief Counseling This article covers some key biblical and counseling insights on grief.
Addiction
Quitting Nicotine Addiction Are you sick of being addicted to nicotine, and what to change? We highly recommend the methodology of Allen Carr in his book Easy Way to Stop Smoking (2011). This is the all-time #1 bestselling book on how to quit smoking, and it's easy to see why. Carr's book is fun to read, positive, hopeful, and effective—no scare tactics, no pictures of blackened lungs, no stories of people speaking robotically out of their tracheotomies. In other words, no guilt or shaming! (After all, if these approaches worked, then you would've already quit!) We strongly encourage you to buy and read Carr's book if you're interested in quitting. However, this article will give you a primer on Carr's approach, which may help you through the process.
Counseling Sexuality
The Bible's Sexual Position What does God have to say about our sexuality? Is marriage worth the wait? What about cohabitation as an alternative to marriage?
The Rational Case Against Pornography Is pornography an innocuous and harmless activity that happens in the quiet of our own home? This article builds a case for the negative effects of porn use, drawing on secular authorities.
The Cycle of Pornography This article explains the effects of pornography on the mind and the cycle that accompanies habitual porn use.
Battling Pornography This article offers help to those trying to gain victory over pornography.
Biblical Ethics of Masturbation We might not feel the need to develop an ethical stance regarding masturbation. Yet the subject arises among the majority of people in their lifetime, and singles ask questions about the topic frequently. What sort of moral stance should Christian counselors take on this subject?
Healing Sexual Abuse As good counselors, we should prepare ourselves for understanding and helping those with this background. It's a privilege and honor for God to use us in bringing healing to those suffering from abusive pasts.
False Memory Syndrome FMS occurs when a counselor (accidentally?) implants false memories into the counselee that never occurred. When counseling fellow believers in Christ, we need to be careful never to implant false memories into a counselee's mind.
Basics of spiritual growth
The Means of Growth The Bible describes five different methods through which we can grow spiritually: (1) Scripture, (2) prayer, (3) fellowship, (4) ministry, and (5) suffering. Each of these articles explain the importance of each means of growth, including Scriptures on each topic. Then each article offers practical suggestions for how to develop this particular spiritual discipline.
Repentance What is biblical repentance? What does it look like to truly repent to God after falling into sin?
The Lost Virtue of Gratitude Developing the spiritual discipline of thanksgiving is at the heart of the Christian life. This article explores the philosophical, scientific, biblical, and practical aspects of developing gratitude.
From Slaves to Sons: The Fatherhood of God and Spiritual Adoption This article surveys the biblical teaching of our adoption in Christ, and it offers devotional reflections on the Fatherhood of God.
Insights on Sanctification This is a collection of verses, quotes, and insights on sanctification. Many of the quotes come from Miles Stanford, Watchman Nee, Ole Hallesby, and Chuck Smith.
Humility What is humility, and how do we develop this in our lives?
Overcoming Persecution What does the Bible teach about persecution? And how can we encourage one another through times of persecution?
Counseling unhealthy spirituality
Counseling Christians Coming from Unhealthy Churches What approach should Christian leaders take when restoring and counseling those coming from unhealthy churches? Christians recovering from an unhealthy spiritual environment need to regain confidence in their own discernment, values, and ability to interpret Scripture—slowly building (or rebuilding) their own spiritual convictions. One of the keys to counseling believers coming from an unhealthy ethos is this: help the counselee to learn to think for him or herself.
Defining and Defending Against Legalism We do not find the term "legalism" in the Bible. However, this term captures a teaching that the Bible teaches against. Believers in Christ should learn how to define, recognize, and defend against legalism in themselves and in the local church.
Further Reading
Backus, William. Chapian, Marie. Telling Yourself the Truth. Minneapolis, MN: Baker Publishing Group. 2000.
These authors hold to what is called "misbelief therapy." They believe that the key to counseling is correcting our negative "self-talk," or false beliefs that we hold about ourselves. According to the authors, it "involves putting the truth into our value systems, philosophies, demands, expectations, moralistic and emotional assumptions, as well as into the words we tell ourselves. The Bible says it is the truth that sets man free. Jesus Christ is the living Truth. When we inject the truth into our every thought, taking a therapeutic broom and sweeping away the lies and misbeliefs which have enslaved us, we find our lives radically changed for the happier better." (p.10)
Cloud, Henry, and John Sims Townsend. Boundaries: When to Say Yes, When to Say No to Take Control of Your Life. Grand Rapids, MI: Zondervan Pub. House, 1992.
Cloud, Henry. Changes That Heal: How to Understand Your past to Ensure a Healthier Future. Grand Rapids, MI: Zondervan, 1992.
Cloud is a biblical counselor whose books have helped many to look at how our family of origin, tendencies, and personal history can play a role in our ability to grow spiritually, relationally, and psychologically.
Collins, Gary. Christian Counseling: A Comprehensive Guide (3rd ed.). Nashville, TN: Thomas Nelson Publishers. 2006.
Collins' book is a veritable encyclopedia of information on Christian counseling. He interacts well with Christian and secular studies. He has a chapter for just about every major issue we might encounter, and he is well-worth reading.
We believe that Collins holds to a low view of our false beliefs in counseling. For instance, Collins writes, "We do not assume that all or even most problems come primarily because of specific sinful behavior or thinking in the counselee." (p.97). Therefore, we would suggest reading his book with discernment.
Crabb, Larry. Basics of Biblical Counseling. Grand Rapids, MI: Zondervan, 1975.
This was Crabb's first book on biblical counseling. His later book Understanding People really develops the thoughts that he began here. However, this book is about half of the length, if you're looking for something short.
Crabb, Larry. Understanding Who You Are: What Your Relationships Tell You about Yourself. Colorado Springs, CO: NavPress, 1997.
Crabb has a balanced perspective on counseling from a biblical perspective. He critiques the fundamentalist, behavior-changing perspectives of Jay Adams. He finds this view superficial and legalistic. Instead of purely addressing immoral behaviors, Crabb emphasizes the complex belief-systems that cause these behaviors. This still encourages human culpability and responsibility for immoral behavior, but it allows for a more robust analysis.
For instance, he holds that we are both victims and agents of misery. He writes, "I do not believe that we are victims of our unconscious. We are, of course, victims of what others do to us. Yet the images and beliefs that we develop in the context of our environment represent our chosen efforts to make sense of our worlds in a way that maintains our independence." (p.146)
Crabb also has a balanced perspective on counseling from a strict naturalistic perspective (see especially Basics of Biblical Counseling). Crabb holds that a naturalistic approach lacks a robust picture of human nature and sin. He gives the illustration: What if it could be shown that committing adultery once a year was actually good for your marriage? This would be out of bounds for a biblical counselor—even if it was "good" for someone's marriage.
Crabb holds to a moderate position, where he contends that Scripture is sufficient for every non-physical counseling issue. Even if it doesn't address each individual problem, Scripture offers categories and grids through which we can address counseling needs. This book, and his approach, is highly recommended.