Popular Articles
The Bible makes a number of predictions about the destruction of certain cities that have come to fruition in specific and remarkable ways. Check out these fulfilled predictions!
Repeatedly, the New Atheists attack the moral atrocities of the Old Testament, as evidence that God cannot be worthy of directing and leading our lives –let alone our universe. Find out what the God of the OT is really like...
The OT prophets predict Jesus of Nazareth in detail--hundreds of years in advance. Check out a few of these prophecies!
What people think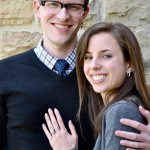 "The chief advantage of Rochford's text is that he keeps the content high without burdening his readers with academic language. His writing style is casual and personal and yet he does not skimp on difficult questions. He illustrates his points with engaging pop culture examples while making contact with numerous hard-hitting disciplines—history, archeology, theology, philosophy and science."
Pat Reeder–PhD Philosophy, The Ohio State University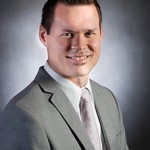 "James Rochford writes in an engaging style with vivid illustrations and humorous examples. Reading the book seems like sitting down and discussing these issues with the author over coffee; it is conversational in the best sense and reflects Rochford's years of ministry experience doing just that. While the issues are complex, he succinctly and clearly demonstrates again and again that those questions that seem like barriers to faith turn out to be evidence for the truth of God and the Bible.  I highly recommend this book for those just beginning their search and for those who need a reminder that Christian faith is not blind faith."
Dr. Eric Tully—Professor of Old Testament and Semitic Languages—Trinity Evangelical Divinity School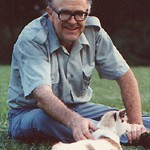 Aimed especially at college students and seekers, Evidence Unseen shows us that Christian faith is not a blind leap in the dark, but a humble dependence on the God of the Bible, who has revealed himself through substantial evidence. The author presents this evidence quite readably under four headings: internal evidence, external evidence, and evidence from Scripture, divided into fulfilled prophecy and the historical reliability of its message. I highly recommend Evidence Unseen for your own search for what life is all about, and for helping others in their searches.
Dr. Robert C. Newman Emeritus Professor of NT & Christian Evidences