Popular Articles
Religious pragmatism offers a solution for the relativist, who is unable to claim that some horrifying beliefs are false... The pragmatist doesn't engage with the subject of truth at all.
How is it that the Christian God could torture someone in flames for eternity for simply not believing in him? The punishment does not seem to fit the crime.
The OT prophets predict Jesus of Nazareth in detail--hundreds of years in advance. Check out a few of these prophecies!
What people think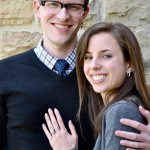 "The chief advantage of Rochford's text is that he keeps the content high without burdening his readers with academic language. His writing style is casual and personal and yet he does not skimp on difficult questions. He illustrates his points with engaging pop culture examples while making contact with numerous hard-hitting disciplines—history, archeology, theology, philosophy and science."
Pat Reeder–PhD Philosophy, The Ohio State University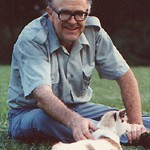 Aimed especially at college students and seekers, Evidence Unseen shows us that Christian faith is not a blind leap in the dark, but a humble dependence on the God of the Bible, who has revealed himself through substantial evidence. The author presents this evidence quite readably under four headings: internal evidence, external evidence, and evidence from Scripture, divided into fulfilled prophecy and the historical reliability of its message. I highly recommend Evidence Unseen for your own search for what life is all about, and for helping others in their searches.
Dr. Robert C. Newman Emeritus Professor of NT & Christian Evidences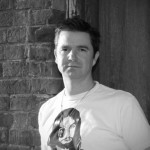 I saw James Rochford present at Xenos Church's Summer Institute and was so impressed that I immediately purchased his book Evidence Unseen: Exposing the Myth of Blind Faith (New Paradigm 2013) and I wasn't disappointed.  Rochford covers a lot of ground in roughly 200 pages.  He moves from the internal evidence for God to the external evidence for God.  He does so with wit and a crisp writing style.  Where he truly shines is in discussing the role of prophecy in apologetics and evangelism (Read more).
Matt Rawlings–Teaching Pastor of Revolution