Popular Articles
What will happen to those people, if they never hear about Christ? Are they doomed to God's judgment –simply because they have never heard about Jesus?
The Bible makes a number of predictions about the destruction of certain cities that have come to fruition in specific and remarkable ways. Check out these fulfilled predictions!
Where did life come from? How did matter and energy move from inorganic chunks of matter into organic life forms of life? Find out what we have to say...
What people think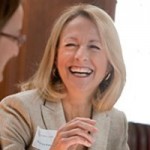 "I had been searching for an apologetics text that lays out the evidence in a way I could explain it to a non-Christian. This book is it! Thorough coverage of the evidence, excellently documented, and piercingly convincing."
Dr. Rosemary J. Avery—Weiss Presidential Fellow—Cornell University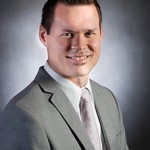 "James Rochford writes in an engaging style with vivid illustrations and humorous examples. Reading the book seems like sitting down and discussing these issues with the author over coffee; it is conversational in the best sense and reflects Rochford's years of ministry experience doing just that. While the issues are complex, he succinctly and clearly demonstrates again and again that those questions that seem like barriers to faith turn out to be evidence for the truth of God and the Bible.  I highly recommend this book for those just beginning their search and for those who need a reminder that Christian faith is not blind faith."
Dr. Eric Tully—Professor of Old Testament and Semitic Languages—Trinity Evangelical Divinity School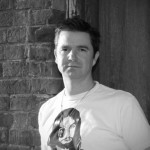 I saw James Rochford present at Xenos Church's Summer Institute and was so impressed that I immediately purchased his book Evidence Unseen: Exposing the Myth of Blind Faith (New Paradigm 2013) and I wasn't disappointed.  Rochford covers a lot of ground in roughly 200 pages.  He moves from the internal evidence for God to the external evidence for God.  He does so with wit and a crisp writing style.  Where he truly shines is in discussing the role of prophecy in apologetics and evangelism (Read more).
Matt Rawlings–Teaching Pastor of Revolution