Popular Articles
When Christians give evidence for the existence of God from science, atheists often refer to this as a "God of the gaps" type of argument.
Many skeptics believe that the problem of evil is good evidence against the existence of the Christian God. Take a look at our perspective.
The OT prophets predict Jesus of Nazareth in detail--hundreds of years in advance. Check out a few of these prophecies!
What people think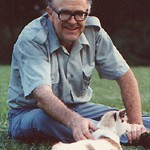 Aimed especially at college students and seekers, Evidence Unseen shows us that Christian faith is not a blind leap in the dark, but a humble dependence on the God of the Bible, who has revealed himself through substantial evidence. The author presents this evidence quite readably under four headings: internal evidence, external evidence, and evidence from Scripture, divided into fulfilled prophecy and the historical reliability of its message. I highly recommend Evidence Unseen for your own search for what life is all about, and for helping others in their searches.
Dr. Robert C. Newman Emeritus Professor of NT & Christian Evidences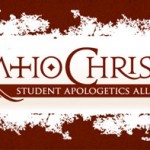 In my opinion, this is the perfect book for the skeptic as well as the person who is just starting to learn about the role of Christian apologetics. I have already handed out some copies to people in our campus ministry and I continue to give some to seekers as well. I don't want for one second to say this book is strictly for the young seeker. It can be used as a resource for any age group. My advice is to pick up a copy and give it to a friend. Time's a wastin! (Read more here)
Eric Chabot—Founder and Director of Ratio Christi at OSU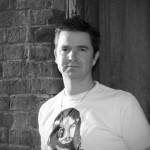 I saw James Rochford present at Xenos Church's Summer Institute and was so impressed that I immediately purchased his book Evidence Unseen: Exposing the Myth of Blind Faith (New Paradigm 2013) and I wasn't disappointed.  Rochford covers a lot of ground in roughly 200 pages.  He moves from the internal evidence for God to the external evidence for God.  He does so with wit and a crisp writing style.  Where he truly shines is in discussing the role of prophecy in apologetics and evangelism (Read more).
Matt Rawlings–Teaching Pastor at Revolution